Elena Govor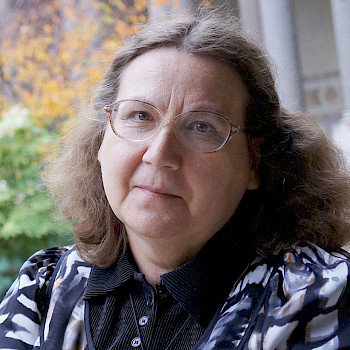 Historian and writer. Graduated from the Minsk Institute of Culture, worked in the Department of South Pacific Studies of the Institute of Oriental Studies of the USSR Academy of Sciences. Since 1990 she has been a graduate student and then a research fellow at the Australian National University. Deals with the history of Russian-Australian relations and early Russian emigration to Australia. Collaborates with the Australian Mosaic magazine.

Вебсайт https://elena.id.au/

Автор книг:
Российские моряки и путешественники в Австралии. М., 1993 и М., 2007 (совместно с А.Я. Массовым)
Australia in the Russian Mirror: Changing Perceptions, 1770-1919. Melbourne, 1997.
My Dark Brother: the Story of the Illins, a Russian-Aboriginal Family. Sydney, 2000 (русский вариант в журнале «Австралийская мозаика»).
Russian Anzacs in Australian History. Sydney, 2005 (website https://russiananzacs.net).
Twelve Days at Nuku Hiva: Russian Encounters and Mutiny in the South Pacific. Honolulu, 2010.
Falling Stars: The story of Anzacs from Ukraine. Canberra, 2017.
Tiki: Marquesan Art and the Krusenstern expedition. Eds. Elena Govor & Nicholas Thomas, Leiden, 2019.
---
Articles
20 July 2020 · (1372 views)

· 1 comment

· 7 people like this
---
---
6 July 2009 · (7735 views)

· 2 people like this
---