Two houses for the price of one!!
Date Listed: 15 January 2014
---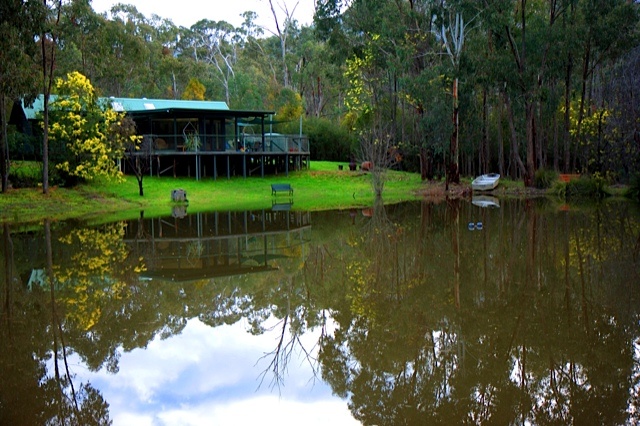 Price: $575,000
A unique opportunity to buy stunning views and have direct access to the Goulburn River, with two residences set on five acres of gently undulating land, in the most peaceful of settings, in Jamieson, Victoria.
The primary homestead was built as a retreat centre 12 years ago and features a spacious kitchen with dining area that overlooks an expansive living area, with floor to ceiling windows, opening onto a 125 square meters of decking. Views across your own large dam and the surrounding hills have to be seen to be fully appreciated.
Other Russian property owners in the area
There is also a second residence and an additional two freestanding studios, which offer multiple opportunities for:
Skiing or summer holiday accommodation for two or three families.
An artistic/creative community.
A spa/health retreat.
A bed and breakfast business.
A permanent residence with separate office for those seeking a tree change.
For further information (in English), please contact Barbara Stone on 0408 383 413 or go to www.21jamieson.com.au